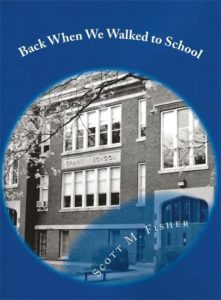 We're setting the Wayback Machine for a time in America between Korea and Vietnam, when if you were a kid, your personal value was based on what bike you rode, which comic book heroes you liked and how many baseball cards you had.  A time of all-day baseball, all-night kick-the-can and your mom making you wear "school clothes" to shop downtown.  Little kids learned about life, economics and social justice from the "big kids" at the neighborhood playground.  Children walked to their elementary school in all kinds of weather.  Teachers, mostly underpaid exceptional women, were respected, obeyed feared, and adored.  Which lunch box you carried and what food you traded mattered.  TV shows were in black-and-white and whether you liked "Maverick," "Twilight Zone" or "Top Cat" determined who you were.
     So brew yourself a warm Bosco, put on your Mickey Mouse ears or Davy Crockett cap and check out these memories narrated by a young shade immersed in those fleeting glimpses of a bygone era.  It's mostly just for laughs.  Here that? Mr. Peabody and Sherman are calling.  Over 500 pages & 170 images.
www.amazon.com      ISBN  #978-1717047441    softcover $22.00     Also available in e-book format
I met Scott Fisher several years ago when he visited our GANA Ice Cream Social.  Scott grew up in Glen Armil on Lillie, spent his summers at Glen Armil Park and attended elementary grades at Grant School.  Eventually scott moved away, and returned to the area just a few blocks away from his childhood home.  He has written several books, his latest about growing up in Glen Armil neighborhood.  The book is a delightful read that I recommend highly to Davenport residents especially but, also to anyone who loves the fifties, small town life, and the midwest.  Read more about Scott M. Fisher at
www.fish-lines.com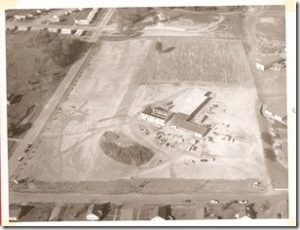 Scott's boyhood home appears in this 1958 aerial photo of the former farm field across the West Central Park Avenue.  The second house at the bottom left provided Scott with a vantage point to watch construction at the new site of Trinity Lutheran School (and soon to be built church).