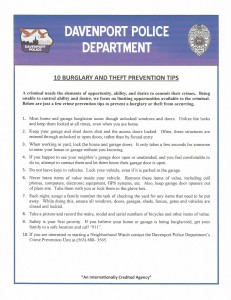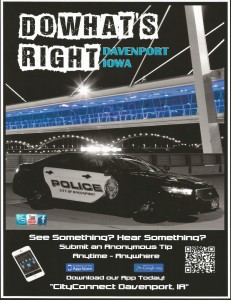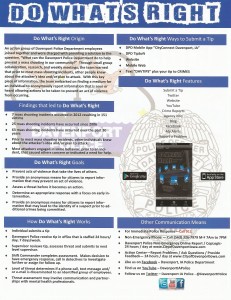 To view the above pages larger, right click on the image and find the phrase "open link in new window." Click on that command and you will be able to read it full size.
---
Extra Patrols in the University Zone Each Weekend
St Ambrose University and the Davenport Police Department cooperate by providing extra patrols around the university each weekend.  During the school year on Thursday, Friday and Saturday evenings beginning about 10 PM, the university pays for extra patrols.  The officers are not only serving the university at this time, but would be available in an emergency for other issues.  SAU also has its own Security Force trained in law-enforcement but, they are limited to university property.  DPD can intervene in student off campus disturbances, noise complaints, public intoxication situations in which students may be involved. These officers may also act on rental property violations since their are special ordinances in the university zone designed to protect students from unethical landlords. Glen Armil neighborhood benefits from having these patrols.  Our rate of protection is higher than other parts of the city courtesy of SAU.
Sgt. Dennis Colclasure, Davenport Police Department
Email: [email protected]; Desk: 563-888-3554
---